€

95.00
Disdéri: portraits of Mme Désirée Larue, dite 'Lovely', ca. 1864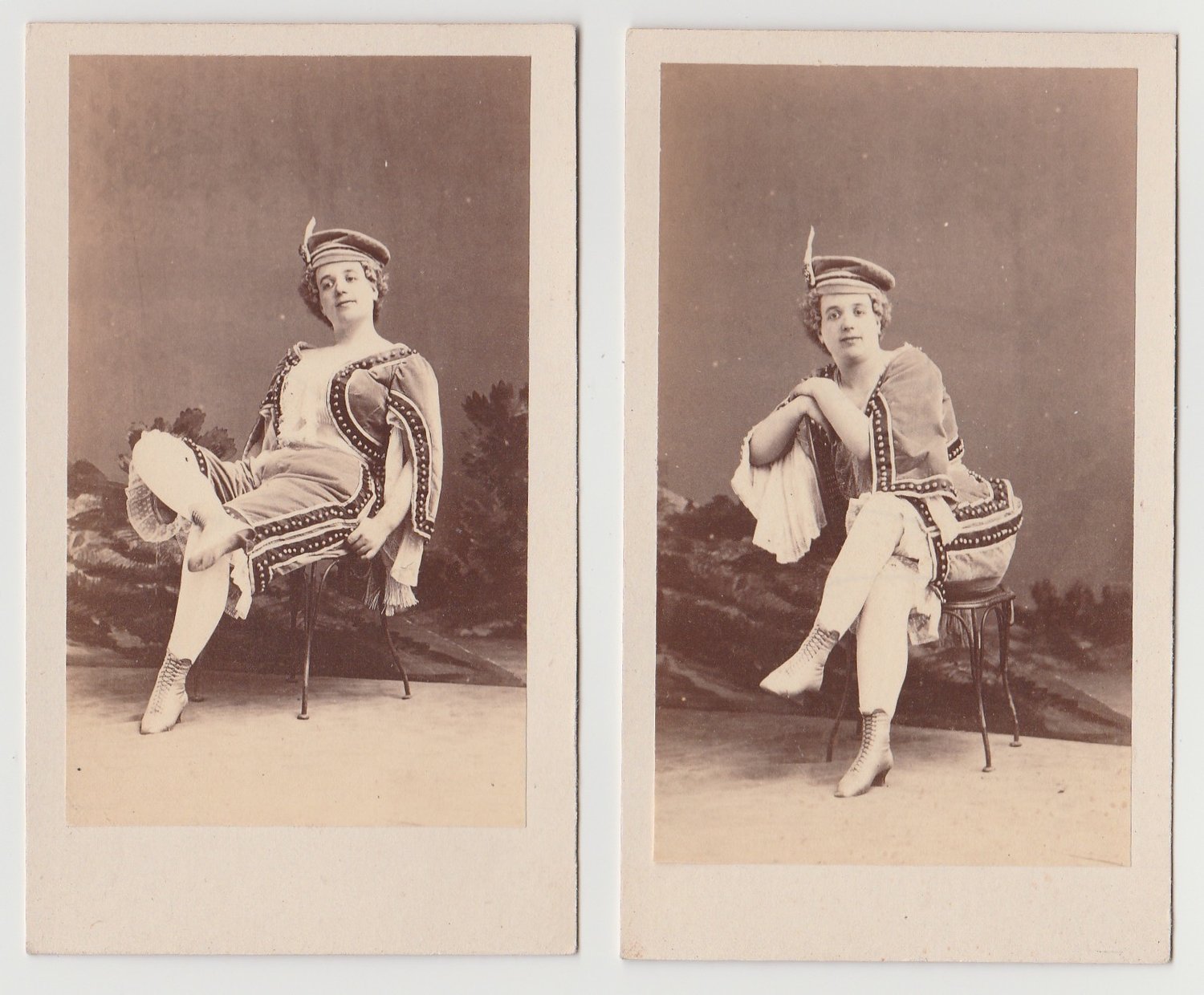 Two nice Cartes de Visites by A.A.E. Disdéri of Mme Désirée Larue, better known as 'Lovely'. She was an actress (born in 1837) at the opera of Paris.
Both poses from the same sitting. The pose on the left CdV was very unusual for a woman during the 2nd Empire in France.
'Lovely', date and negative number (48735) written at the verso in a later hand (Levert). Prints in good condition.
ca. 1864
Lot of 2 CdV.
Literature: Elizabeth Anne McCauley, A.A.E. Disderi and the Carte de Visite Portrait Photograph, 1985
Another print of this series can be found at the collection of Musée Carnavalet.
Provenance: collection Maurice Levert.