€

300.00
WWI: two French soldiers working in a photo lab, ca. 1916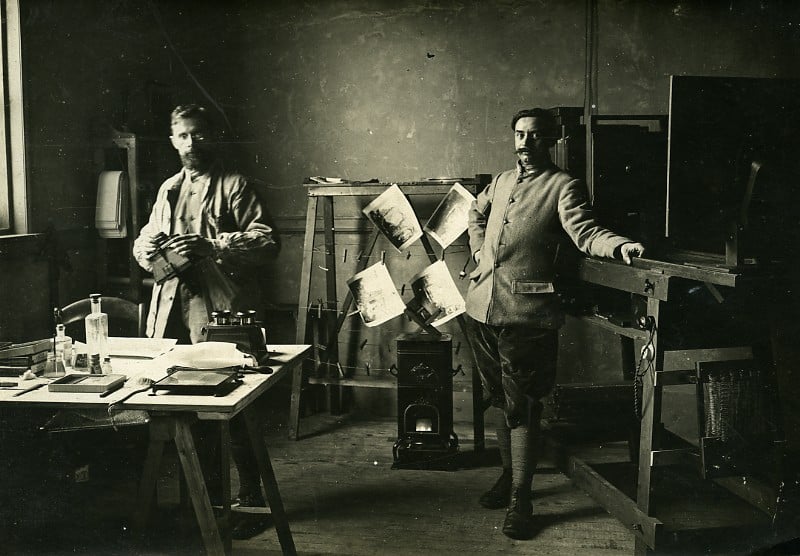 Very rare topic!
Two French soldiers are working in a WWI photo lab. The one on the left is holding a stereo viewer. Another viewer is on the table as well as printing frames and chemicals. The soldier on the right is wearing typical French corduroy pants. He leans to a large repro camera.
In between these photographers, four large prints are drying near a stove. Some ruins are visible on these prints. We tried to recognize them but couldn't find out yet.
Most of the WWI photographers are anonymous. Photographs of these men are extremely rare!
Print in very good condition, good tones.
ca. 10 x 15 cm, silver gelatine print
ca. 1916