€

100.00
Occupational Tintype with four actors posing, ca. 1865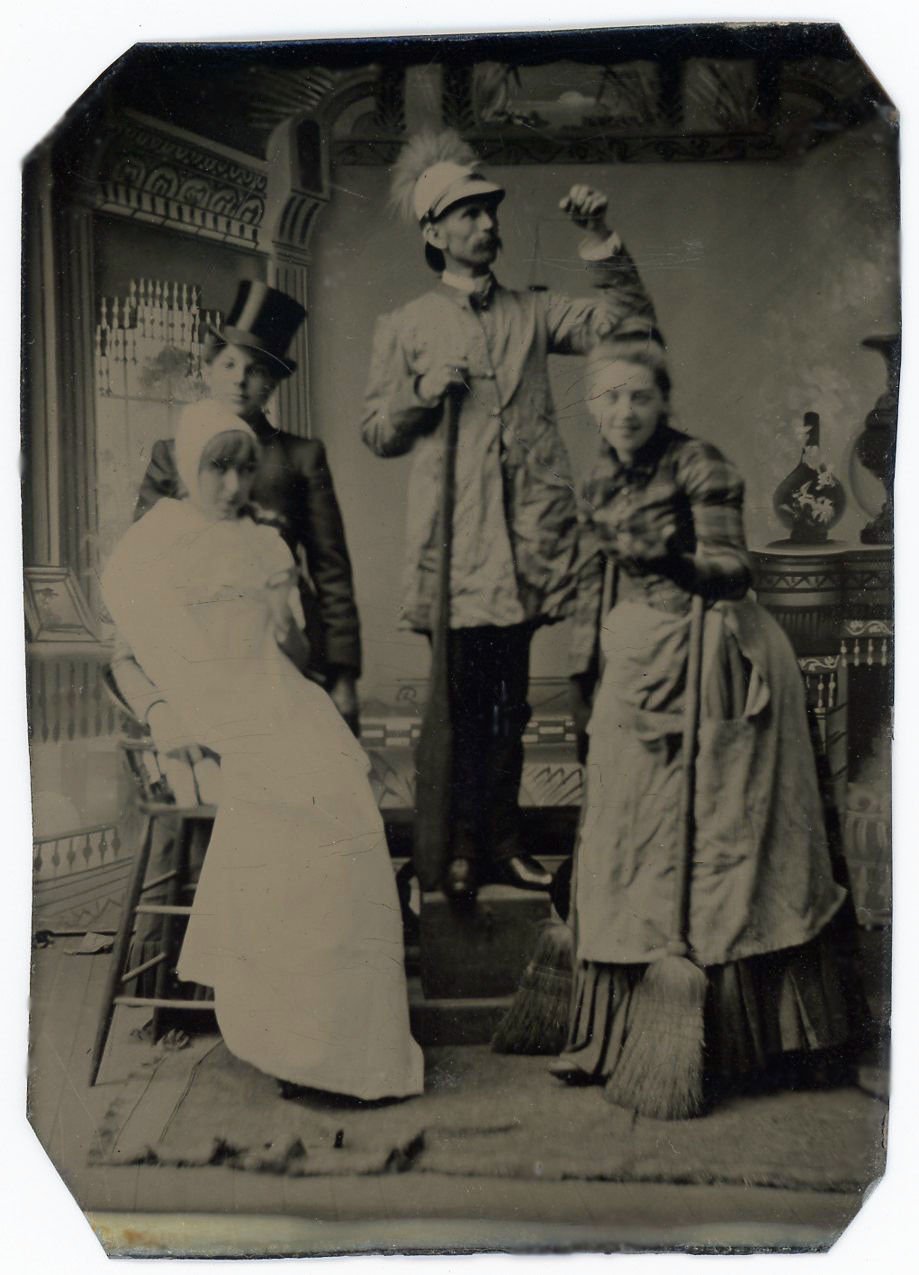 Tintype with actors posing for a theatrical play.
Rare and funny topic.
A man wearing a pith helmet with feathers is elevated and holding a small scale. He stands over a working woman with modest clothes, an apron, and a broom. Behind her are a couple of lovely vases, probably painted. To the left is a woman in white: a patient or is she acting as a young child? (looks like she is sitting on a highchair). Behind her is a person wearing a top hat (a woman playing a man?).
ca. 8,5 x 6 cm
Very good to excellent condition.
Literature: more about occupational ferrotypes in the book of Steven Kasher: America and the Tintype, Steidl 2008.