€

45.00
Tintype of a young man, unusual backdrop, ca. 1865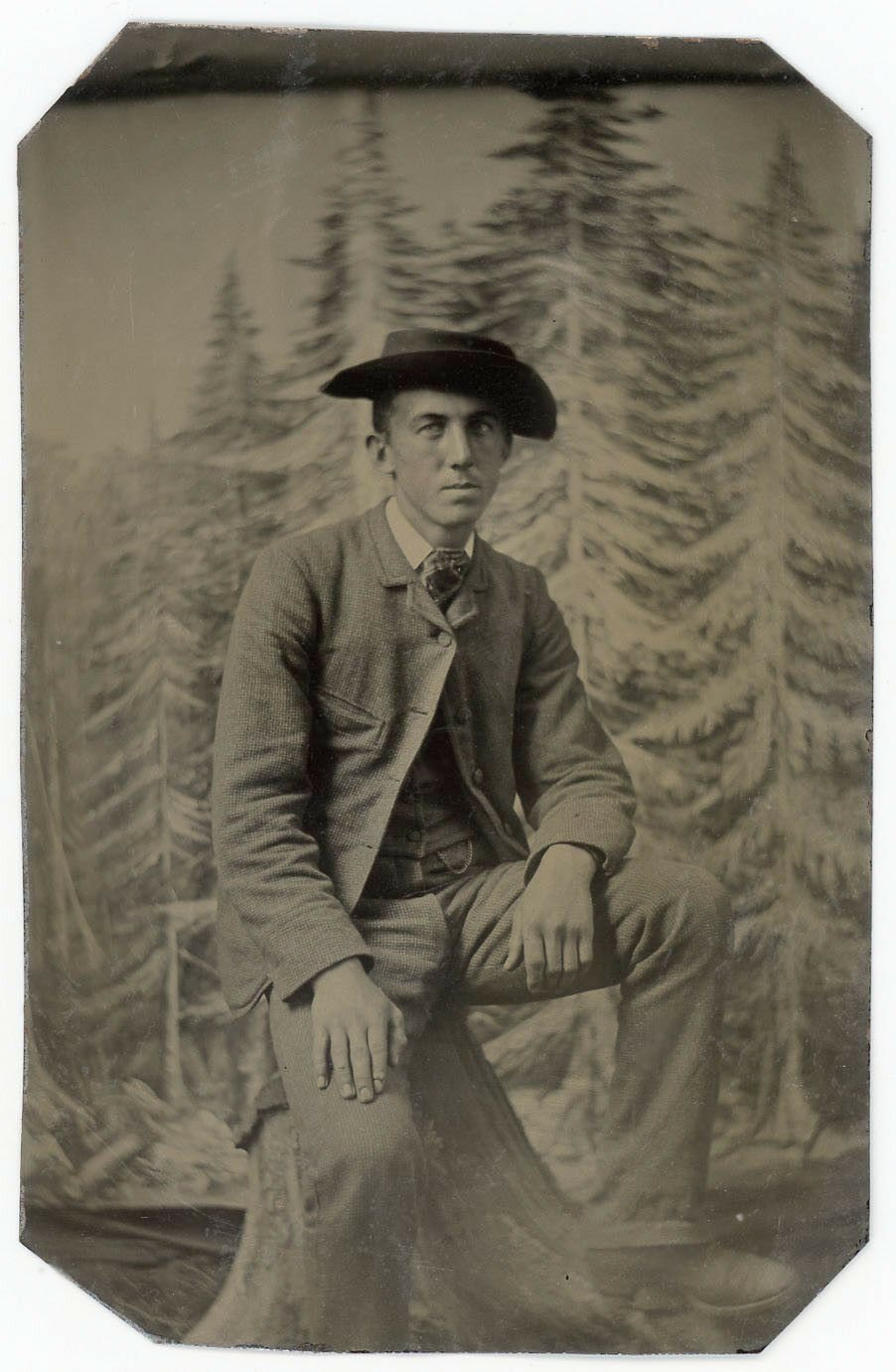 This tintype is made before an unusual backdrop with painted evergreen trees.
Could be made in Northwest California or Canada.
The man takes a relaxed pose on a stump. He wears a fascinating hat, a tie, vest and pocket watch. His cheeks are tinted a little bit.
Some light bends.
Good tones and strong appearance.