€

80.00
Ernest Lamy: le Géant de Nadar à Paris, ca. 1863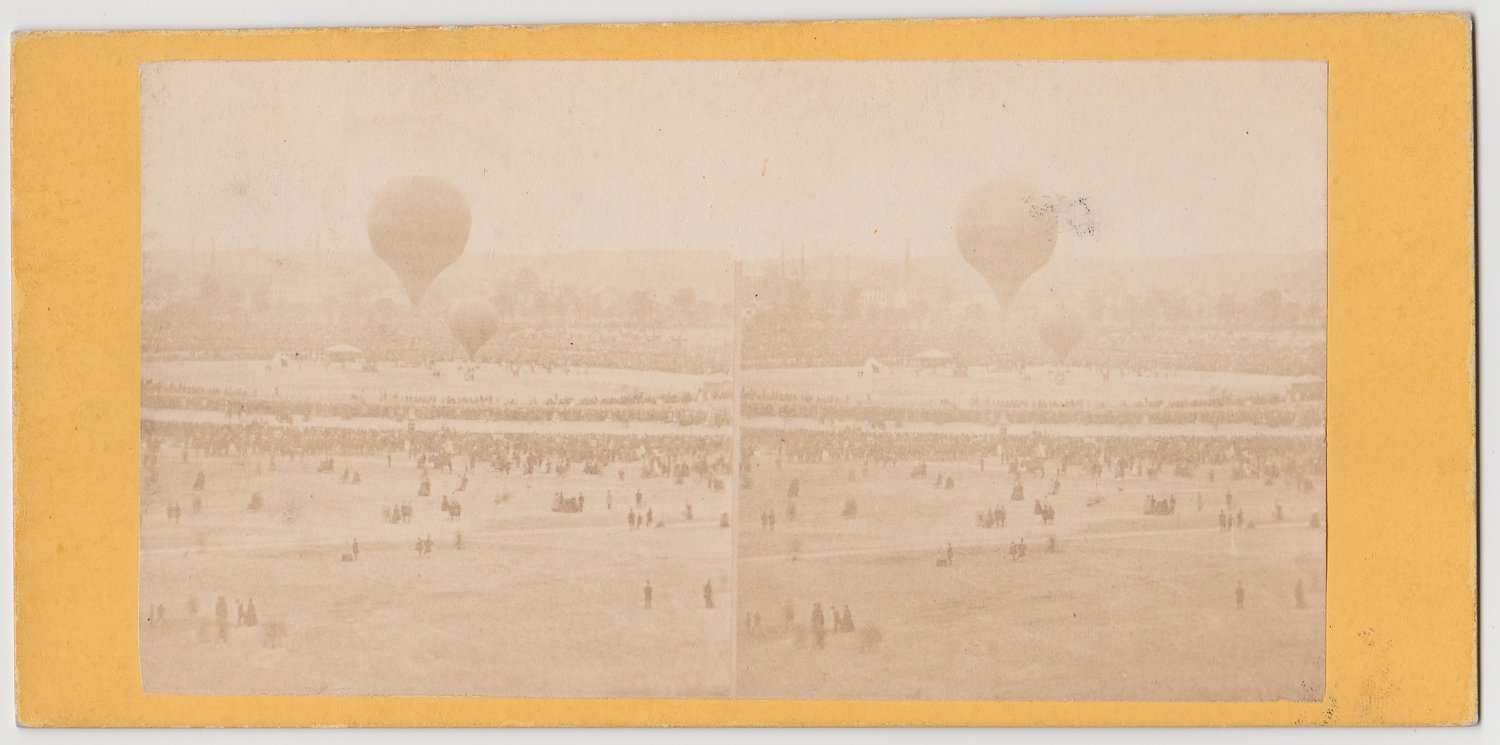 Ernest Lamy: le Géant de Nadar à Paris, Champs de Mars. 18 October 1863.
A 'snapshot' photograph from the famous hot air balloon used by Nadar to make photographs from the air. Many people are looking behind fences. In Belgium these are now nicknamed "Nadar fences".
Stereo albumen print is faded. No further captions on the yellow cardboard.
1863
Publication: L'illustration,October 24, 1863 p.275
Michel Christolhomme, Memoires d'Un Geant, Felix Nadar, Delpire, 2015, pg 137