€

70.00
Nadar: caricature of Alexandre Dumas père, ca. 1860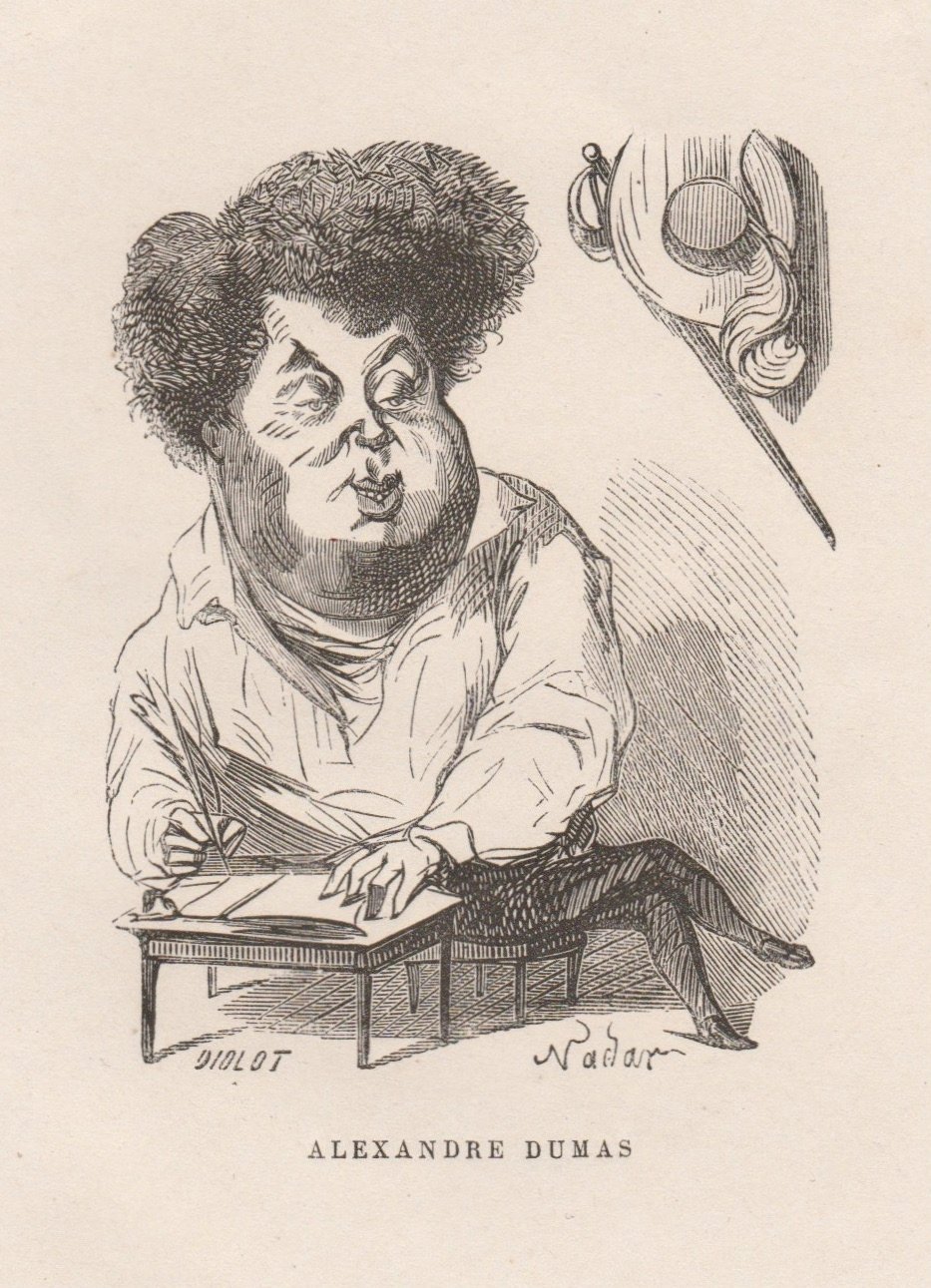 Félix Tournachon, better known as Nadar was also famous for his caricatures. He published the amazing 'Panthéon Nadar'. This portrait of writer Dumas père is in the same style.
Links to his profession and 'Les Trois Mousquetaires' are adopted in the drawing.
Engraving ca. 8,5 x 6 cm
Paper ca. 17,( x 11,3 cm
excellent quality.
Literature: Nadar Caricatures Photographies, Maison de Balzac, 1990