€

75.00
Mayer & Pierson: Maréchal Vaillant, ca. 1860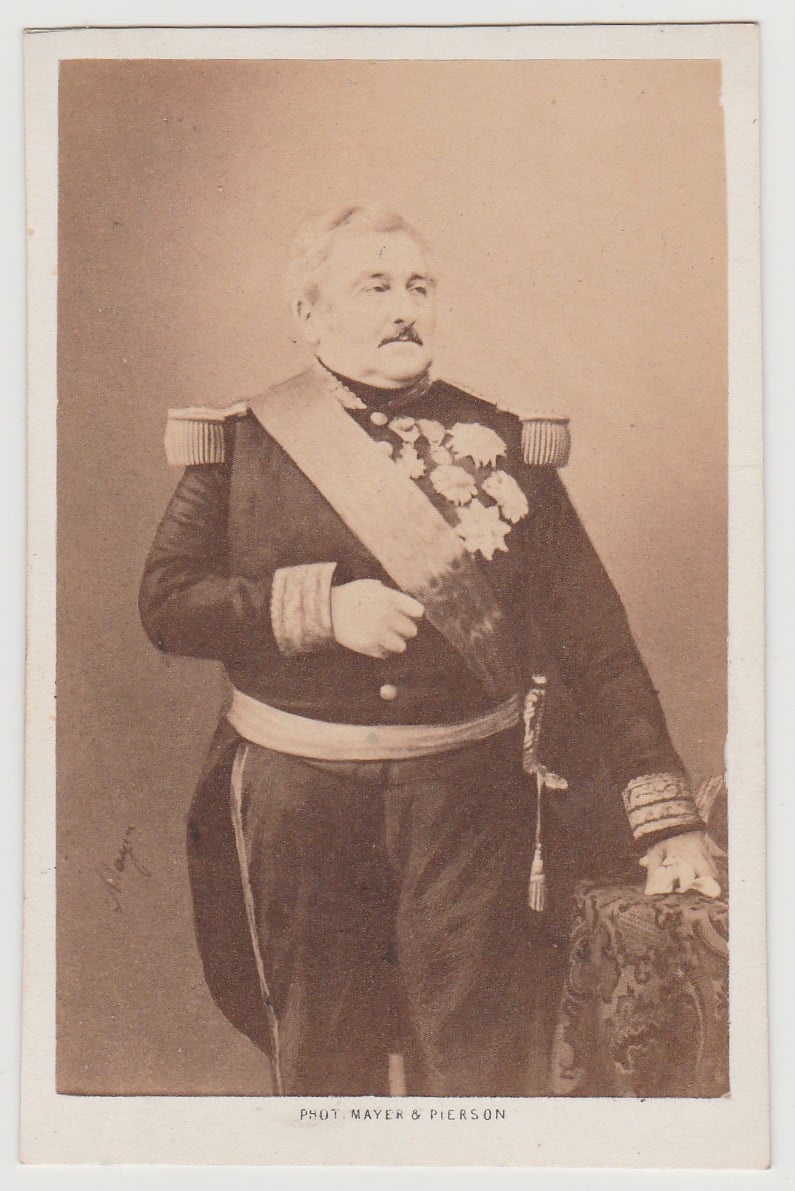 A carte de visite of the French Marshall Jean-Baptiste Philibert Vaillant (1790-1872).
Vaillant entered the French army in 1809 in the corps of engineers. He served in the French invasion of Russia (1812) and the next year became a prisoner of war after the Battle of Kulm. During the Hundred Days Vaillant fought at Ligny and Waterloo.
The address on the back was the photographer's residence from 1855 on. Ernest Mayer was associated with Pierre Louis Pierson from 1855 until 1864.
Albumen print with good tonality.
Signed with 'Mayer' in the negative, see lower left corner.
ca. 1860