€

70.00
Disdéri: rejected print of Compte Vrimoli, ca 1865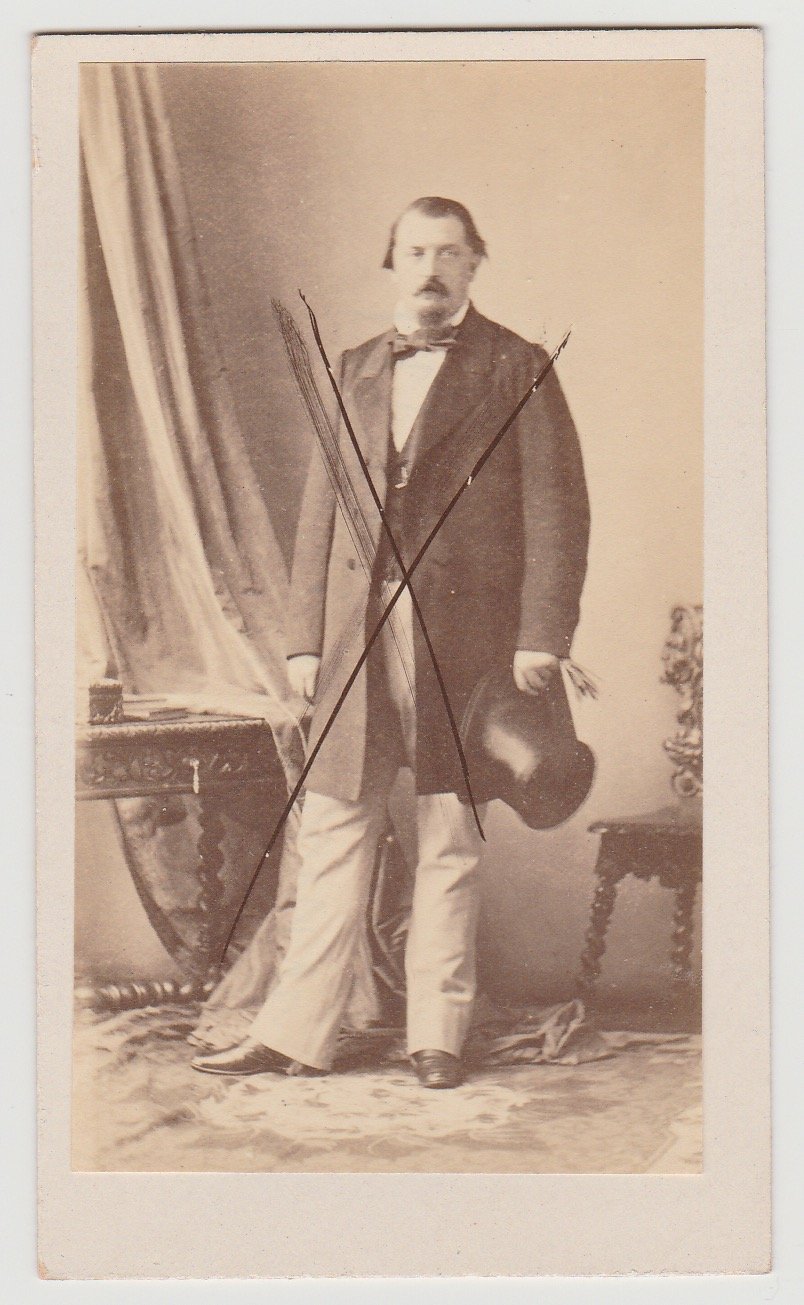 This portrait was rejected and therefore destroyed in the negative. The client, Compte Vrimoli, is a little out of focus.
Interesting to learn more about the way they used crates de visites.
Albumen print in good condition, some slight discoloration.
Named and numbered (11518) at the back in a later hand (Maurice Levert).
Literature:
Elizabeth Anne McCauley, A.A.E. Disderi and the Carte de Visite Portrait Photograph, 1985
Provenance: collection Maurice Levert.