€

300.00
Daguerreotype: mother with two young boys, 6th plate, ca. 1865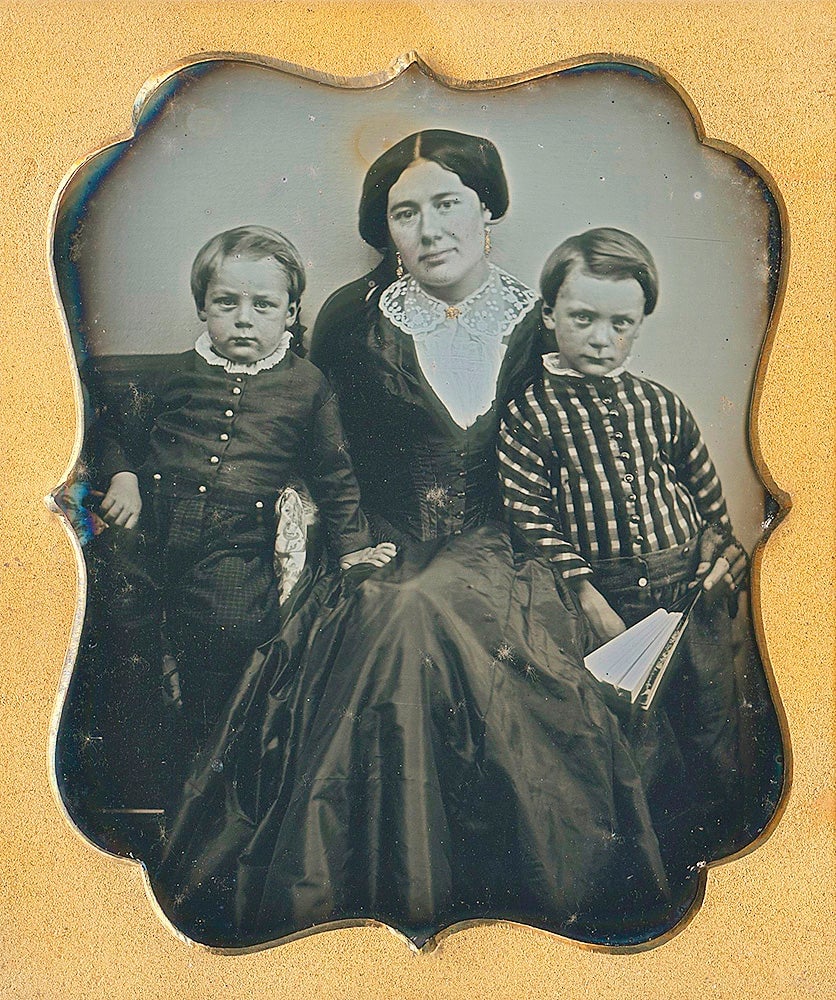 A strong and touching daguerreotype portrait of a mother and her two boys. She is looking straight to the camera. The boys are 'hanging around her' in a more casual way. There is a fan visible near the boy with the checkered shirt.
Very strong US portrait, photographed from an unusual low angle.
Full case 6th plate daguerreotype in good condition. Some spots due to age, see hair of woman. Small mold spiders.
ca. 1865