€

1,000.00
Atget: the ruins of "l'Abbaye du Lys" at Dammarie-les-lys, ca. 1910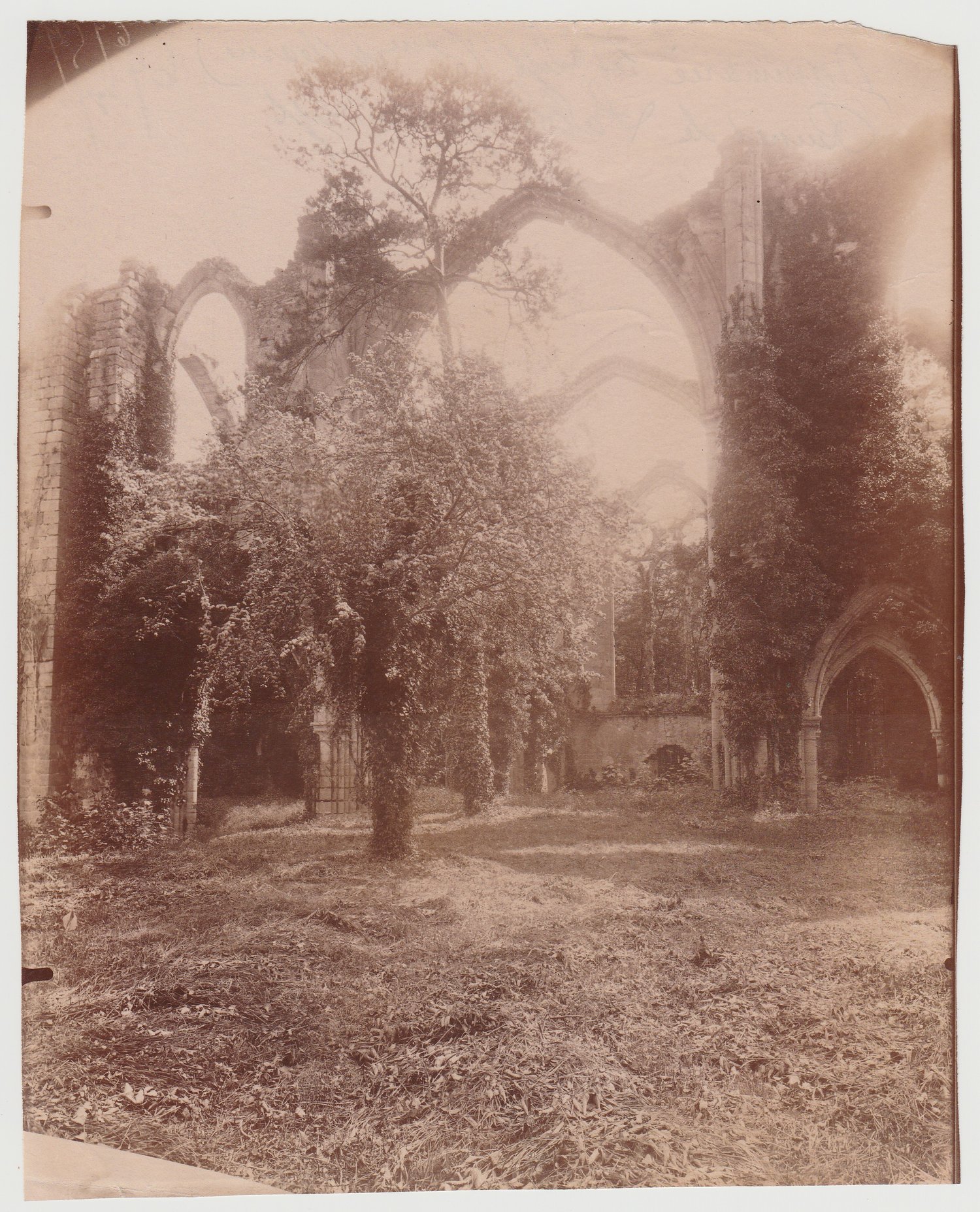 Eugène Atget photographed this ruins at Dammarie-les-lys, south-eastern suburbs of Paris. During the French Revolution the abbey was renamed 'Dammarie-les-Fontaines'.
The abbey was sacked by the revolutionaries to 1793. Sold in 1797, it continued to decay despite the various restorations undertaken. These ruins were loved due to their romantic feel. A mood that's visible in this almost dreamy photograph.
Several typical Atget elements are visible in this photograph. We have the gothic arches as silent witnesses of long gone history. And of course the tree in the centre. Atget made an excellent oeuvre with 'tree-portraits'.
Technically: the hooks to hold the glass negative are visible like in many of his prints. The dark upper left corner is due to his camera adjustments. Typical too.
Titled and numbered in pencil on the verso by the artist.
Albumen print ca. 22 x 18 cm, uneven trimmed.
ca. 1910 (see Szarkowski: The Work of Atget, The Ancien Regime for a timeline)
Print in overall good condition. Some small wrinkles on the right as seen in many surviving photographs by Atget. They were used as a document, not yet as a piece of art.
Literature: more about the typical aspects of Atget's prints can be found here,
Peter Barberie: Looking at Atget, Yale University Press 2005.