€

125.00
Disdéri: maréchal de Castellane, ca. 1860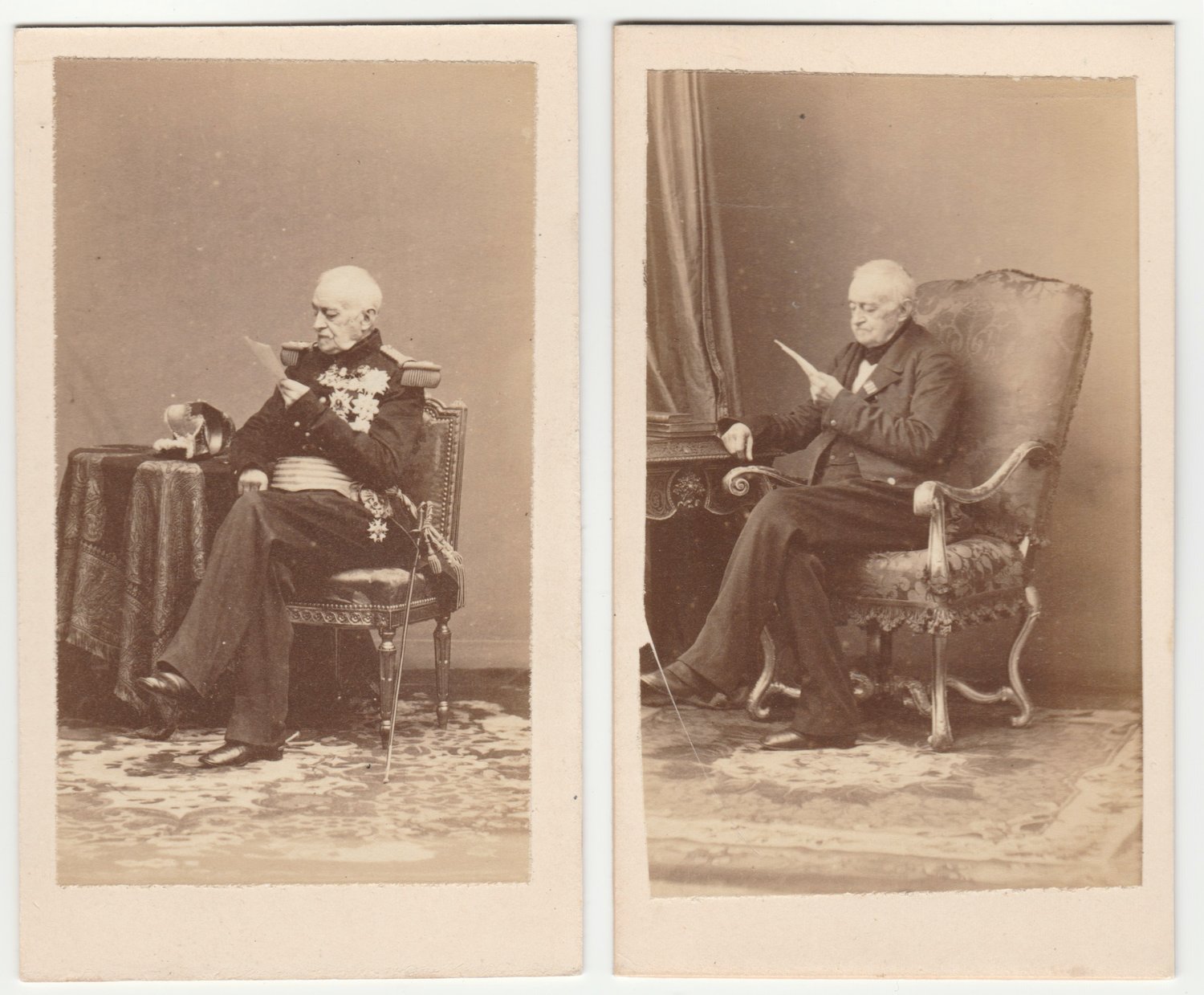 A fascinating double portrait of Marshall Castellane (1788-1862). Both in almost exact the same pose but different clothes.
Boniface de Castellane entered the French army on the day of the coronation of Napoléon I of France (December 2, 1804) as an enlisted soldier in the 5th Light Infantry Regiment. In February 1806 he was promoted to 2nd lieutenant in the 7th Dragoons.
Promoted to captain in 1810 he further served Mouton, by now count of Lobau, as aide-de-camp and he accompanied him into Russia where he served at Vitebsk, Smolensk and Borodino. In October 1812 he was made aide-de-camp of general Narbonne and was present at Krasnoi and the crossing of the Beresina.
During the July Monarchy, Castellane was part of the French army sent to secure Belgium's new found independence. In this campaign he commanded the 1st brigade of the 2nd division. He served in the siege of Antwerp in 1832.
Albumen prints with good tonality. Negative number written on the verso.
ca. 1860
Literature: Elizabeth Anne McCauley, A.A.E. Disderi and the Carte de Visite Portrait Photograph, 1985
Provenance: collection Maurice Levert.